It can sometimes be difficult to find ways to stay healthy, so we've asked members of our Baylor College of Medicine community to share what they do in their daily lives to maintain a healthy lifestyle. Dr. Alicia Kowalchuk, associate professor of family and community medicine at Baylor, shares some of her healthy habits with us. Q: What health decisions start your day? A: I start and end each day with a few minutes of gratitude journaling. Q: What is your go-to healthy breakfast? A: Sprouted whole-grain toast with avocado or low-fat cottage cheese and a banana. Q: What is your favorite type of exercise? Q: What keeps you motivated during your workout? A: Yoga helped me with some back issues, and I know I won't feel my best if I skip more than a few days of practice. Q: What activities do you do when you can't fit in a full workout? A: A few sun salutations or a seven-minute HIIT workout. Q: What is your favorite healthful snack? A: Air-popped popcorn with a spritz of avocado oil and a dash of adobo. I also enjoy frozen Greek yogurt bars when I'm craving something sweet.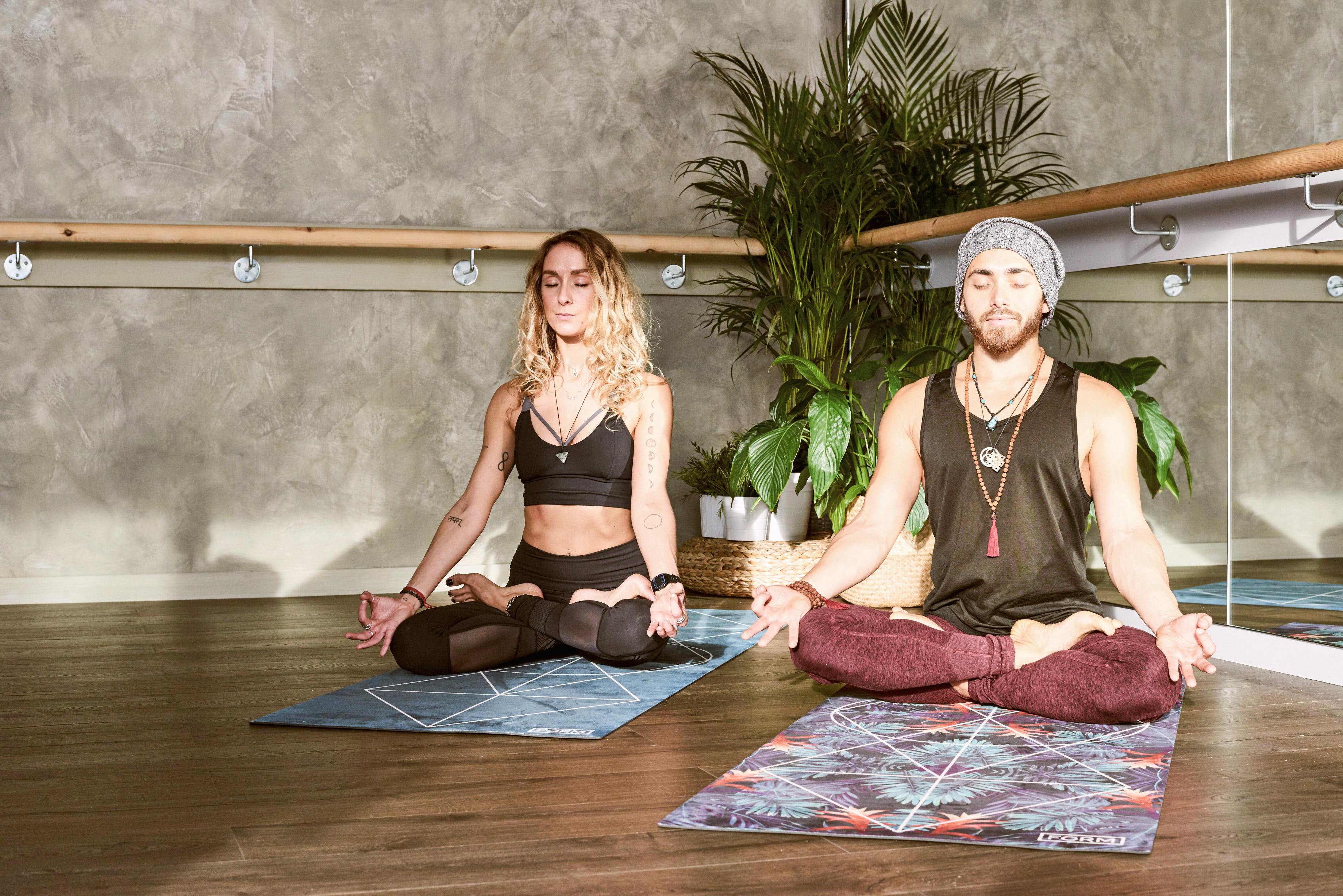 Q: What do you include in your child's lunch? A: We aim for a protein, complex carb, fruit and veggie combo. My 12-year-old loves hummus sandwiches on sprouted whole grain, any type of berries, and salad. My six-year-old loves peanut butter and jelly on sprouted whole grain, a cheese stick, apple slices and diced cucumber/tomato salad. Q: How do you make an unhealthy recipe healthy (healthy substitutions)? A: I make 'nice cream' instead of ice cream: Frozen bananas with a splash of vanilla extract blended until smooth (substitute a few pitted dates and a scoop of cocoa powder for chocolate flavor). It could also include any other frozen fruit is on hand, or a scoop of peanut butter for added flavor and protein. Q: What is your nighttime skin regimen? A: Gentle cleanse with drugstore cleansing oil followed by 10% glycolic acid and a drugstore moisturizer. Q: What hobbies do you have to help you relax? A: Reading, cooking with family and friends, and getting outdoors with the kids on weekends. Q: What is your go-to Houston restaurant for a healthy meal? A: True Foods Kitchen. Q: What is your favorite health tip that you live by? A: Breathe in, breathe out.
By Caz | January 31, 2019 | This post may contain affiliate links, which means we may receive a small commission, at no cost to you, if you make a purchase through a link. Mrs. Makepeace's class is back in session! After 18 months of homeschooling Kalyra on our road trip around Australia, I didn't think I'd be taking on the responsibility of teaching my kids while traveling again. But, here we are, and this time, Savannah is joining my school. We left the establishment in October last year, and I've been homeschooling on the road since. Last time we did distance education. This time I'm taking care of it myself! Why I chose to homeschool on the road, or in other words, roadschooling? What about registering for homeschooling in the USA? What are our higher order thinking skills? When we traveled around Australia, we chose to teach our kids via distance education.
We couldn't homeschool on the road technically because we didn't have a "home base". I was not long coming off retirement from a 15-year teaching experience. I dreaded the idea of having to prepare units of work and lessons and ensuring I was on par with curriculum outcomes. Plus, I knew I just wouldn't have the time. We were dealing with a growing business as well as finding our feet with such an epic and new full-time journey as a family. Distance Education while traveling had its good and bad points, but it was quite time-consuming, irrelevant at times and restrictive. But, I did like it in a lot of ways as well. I share more tips for distance education here. Why I chose to homeschool on the road, or in other words, roadschooling? Again, this time I couldn't register the girls for homeschooling in Australia so the only option was distance education.
Teach kids about self-care and healthy lifestyle choices
Social Security numbers (or document numbers for legal immigrants)
Lean protein
Sunday Noosa Farmers Markets
Through meditation
1500 per child (including international postage – whole lotta hassle there too!). I couldn't justify paying that much money, especially since I am a qualified teacher and confident and capable enough to teach my own kids while traveling. AND distance education involves too much unnecessary work. There as also the problem of us kind of lingering between two worlds for the next few years – do we settle in Australia or the US eventually? Therefore which system do I want to stay connected too? Your ability to take on homeschooling, or roadschooling. Can you be diligent, committed and patient? Your style – do you need structure or help or can you freewheel? The travel experiences and what your kids can gain from it and how can you take advantage of these opportunities for growth and learning. What is the future of your child's schooling? Will they return to traditional school or will you be a forever homeschooler?
What are the laws, regulations, and conditions around homeschooling in your state or country? What homeschool resources are available to you? When we left Burleigh, we didn't realize we'd still be in Australia in 2017! Thanks, visa delays. So I took Kalyra out of school without registering her in another one. There haven't been any police knocking on my door so far for truanting. I was worried about the girls spending the next few years in No Man's Land, not being registered in the system somewhere. What would happen if they returned back to Australia and they asked where they'd been schooling of the past three years? What if they didn't let them back into school? What if the same happened and she tried to register in the US, and the last school records were of her in grade three and so they put her back in grade three? I asked a couple of family travel Facebook groups for help (this one is great).