This post was written in partnership with my friends at Baby Gourmet Foods. As always, all opinions are my own. The key to being able to follow through on a goal or resolution, especially as a busy parent, is to make it realistic and achievable. And involve the whole family—even the baby! Family meals give you and your kids a chance to connect and catch up. In fact, I often suggest that parents take the focus away from the food and focus instead on family time. The nutritional benefits will come! Research shows that families that eat together eat more fruits and veggies, less fried foods and sugary drinks and younger children who eat with their family tend to be at a healthy weight. Even if it's only once a day, eat together as a family (any meal works!). Even from the youngest age, kids absorb the language that we use and eventually it becomes their inner dialogue. If your toddler or child has a hand in creating a meal, they will not only feel a sense of pride and achievement, but they are also more likely to eat it.
Here's a great article on how to involve your kids in meal prep at every age. Carbs are back and in style, and the focus is on whole, unrefined grains—things like quinoa, barley, and oats, which offer so many nutrients such as fibre, vitamins, minerals and antioxidants. Even your littlest one can enjoy the goodness of whole grains in Baby Gourmet's new lineup of infant cereals that contain ancient, whole grains like quinoa, brown rice and oats. Make it a rule that mealtimes and snack times (for the most part) happen at the table, without distractions. If eating happens elsewhere (like the couch in front of the TV), distractions take over and mindful eating gets thrown out the window. You and your kids should be focusing on your food, listening to your body, enjoying family time and connecting. Not scarfing dinner down while watching cartoons. Forget about planning out the entire week of meals and snacks – it's too overwhelming and it's a lot of pressure to try to stick to.
Breakfasts tend to be simpler and more repetitive (in our house it's usually oatmeal, eggs or smoothies), and lunches tend to be easy-leftovers from dinner, or easy options like sandwiches, wraps or "finger food lunches". Instead, focus on dinners only, because they're generally the more time-consuming and labor intensive of the meals. And they can usually spill over to future meals, whether it's the next day's lunch, or repurposed into a different supper the next night. Once you've mastered suppers, you can venture into other meals if you'd like. When you grab the chip bag, box of crackers, bag of trail mix or box of cereal, it's almost impossible to know how much you're eating, and just as impossible to stop. Before you know it, the bag or box is empty. Instead, portion out snacks for yourself and your kids, serve them on a plate or in a bowl and sit and mindfully eat it.
Coenzyme Q10 (CoQ10)
Geographic limitations
Use healthy oils, such as olive oil
Keep your child moving on international flights
Localized pain
Eat a screen-free meal together at least once a day
Singing favorite songs
Nut butters
This helps with portion control, and forces you to really decide whether you need another helping. We do this almost every night before bedtime. It tuckers the kids out before bed, gives everyone an extra bit of exercise, and makes for some hilarious moments. Each meal and snack should contain at least one fruit or vegetable (and throughout the day, there should be a variety, so that you and your kids can reap the benefits of each). Get your kids involved in choosing between two or three fruits or veggies (I call this "structured choice"). For convenience, Baby Gourmet's fruit and veggie pouches are a fantastic option – they offer the goodness of fruits and veggies in a convenient pouch, without any added sugar. Listen to your internal hunger cues first and foremost and ignore external hunger cues that can lead you to overeat, and teach your kids to do the same! Instead of getting them to "eat three more bites", ask them to listen to their tummy to help them know when they should stop eating. Describe how it might feel when you're "just right" vs. If you suspect that your child isn't eating enough, explain that the kitchen will be closed after mealtime (so, no more food will be offered for a few hours). On the other hand, if your child tends to overeat, reassure them that the most important thing is to listen to their tummy, and that you can always have more of that food later, at a future meal or snack.
The number one cause of our health care crisis in the United States is weight. The scary thing about obesity is that it leads to additional medical issues including heart disease, back pain, diabetes and more. Let's focus on fixing this one major issue and many of our health care troubles will go away and we can save on our health care expenses. Our team uncovered a free doctors' health report which reveals how to increase your memory and overall mental health with the 12 top brain charging foods. Dr. Victor Marchione and his team reveal the latest health breakthroughs and advice for you and your family. The ideas in this article are not just for adults. So many of our kids have the bad habits of eating too much fast food and junk food. It is up to us to teach kids the tough lesson about what happens long-term when you do not respect your body and its needs.
What's In Your Local Vending Machine? Here is a sample listing of items and their price from actual vending machines. Keep in mind that some vending machines in busy traffic locations like highway rest stops will charge much higher prices. These typical vending machine items are high in sugars and fats. There is nothing wrong with enjoying a candy bar once in a while. Like anything else, moderation is key. Your body needs small 100-200 calorie snacks each day. This keeps your metabolism humming along and prevents you from gorging on a couple of large meals each day. 2 when on sale. Hummus comes in all sizes from single serving to full quarts. 4 or less. Buy in bulk for more savings since it has good shelf life. A single apple costs about 25 cents so apple slices cost just pennies. 2 per bag or less. Fun to eat for kids too. Just like sucking peas out of fresh pea pods. String cheese is high in protein and is very filling. The cost is minimal especially if you buy a large batch of store brand cheese.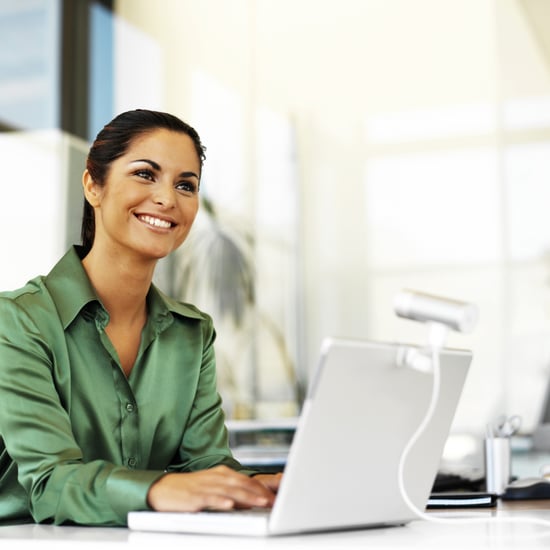 Usually there is the option of low-fat cheese (made with skim milk) so that is best for you. It costs 15-20 cents per egg. You can cook up a batch at a time and have ready to eat snack in your refrigerator. Look for coupons in the Sunday newspaper for eggs. Slice up some celery sticks, cucumber, carrots, you name it. These vegetables are inexpensive and yield a lot of servings. You can even get adventurous and make your own trail mix with raisins, craisins, your favorite nuts, sunflower seeds, other dried fruit like pineapple or apricots. Price depends on how many and what kind of ingredients but it will be much less expensive than buying pre-made trail mix off the shelf and you will have only the ingredients you want. 2 on sale and will last many days as your dipping source for the hummus. Yogurt costs about 15-20 cents and whether you add some crunch cereal to it or not is up to you.