I decided to check my weight today. I discovered that I am now down to 289 pounds. I can't remember the last time that I was this weight. I think it was maybe 5 or 6 months ago. But I do know what caused me to gain weight after getting down to 259 pounds on my first healthy living journey. I thought that I could set it and forget it. I stopped cooking my meals at home. I returned to fast food restaurants, shelf stable foods and frozen meals at the grocery store, and gorging on food loaded with salt, fat, and sugar. I forgot about water, fresh fruit, vegetables, baked and steamed lean meats, exercising everyday, and moderation. Slowly but surely, my weight began to creep up. I pretended as if I didn't know what happened when talking to healthcare providers. In the back of my mind, I knew.
I just kept making flimsy excuses to justify my bodily changes. When I stepped on the scale today and saw 289 pounds, I finally realized that it takes dedication, commitment, focus, belief, and unwavering perseverance to live a healthy lifestyle. It's not going to change overnight. You will need to be patient with yourself and your plan. In my humble opinion, loving yourself and being fine with your current body, but not settling and moving forward will help you. I walk past fast food restaurants everyday. I smell the random fragrance coming from them. I see the parents with their small children happily entering the stores. I glance at the teenagers with their gargantuan cups of fizzy beverages. I don't judge them. I'm just relieved that I'm not ordering. It took gaining 305 pounds and finally shedding some of the regained weight to realize this. I'm relieved that I'm not swiping my debit card for some random food special. It really feels good to have a refrigerator loaded with vegetables, fruit, and lean meats. I have the makings for my yogurt, strawberry, blueberry, and banana smoothies. I don't need to rely on the smoothie places for my drinks. I can control what goes into my cup. A few of the smoothie places actually add extra sugar to their "healthy" drinks. I am going to continue to do my best to stay on this path. As always, I am thankful to my MMCI Family. You have helped support me and provide love, care, concern, and positive messages of inspiration and motivation. You never judged me and I greatly appreciate you.
Your health is your number one priority, even if you don't realize that yet. You can buy UP4 Probiotics at Target or online. The busier you are on board, the less time for overindulging and sitting still. There are endless activities for you to do. Of course, you want relaxation time – that is also important for your body. Schedule in some time on the Serenity Deck to have a nap, cool off with a swim, read a book, and perhaps have an ice-cold beer or sangria. But in between, get busy. Cruise ships have a fitness center and an exercise program. I joined a relaxing yoga class one morning. 12 which I thought was reasonable for a Zen start to the day. I planned on attending it for two more mornings, but then we had the hassle of avoiding Hurricane Irma which took up all my time. We played mini golf with the girls and loved the Sky ride and Sky-High Ropes course. There are also basketball courts which were very popular with the young males on board.
2 cup Tomatoes, red, ripe, canned, stewed
How often should my child be eating
Having multiple late-afternoon cocktails
1/4 teaspoon nutmeg
Digestive enzymes
And there is a walking/running track on the top deck of the ship. You have endless options for staying active and engaged on board the cruise ship. Good news. Your body really does need some indulgence. Head to the spa for a treatment. Get a massage or a facial. You deserve it. Your body will feel rested, restored and loved. The cruise spa often has deals throughout your time on the ship. They have the first day only deals, and if you attend one of the pampering parties, you can get a great deal on some facial and skin care treatments. I participated in the pamper party and had a free mini ( like mini mini) facial! Why not start the day with meditation on your balcony or one of the many comfortable chairs you can find on the ship's deck? It's 100% free and a lovely way to start your day and indulge your body mind and spirit.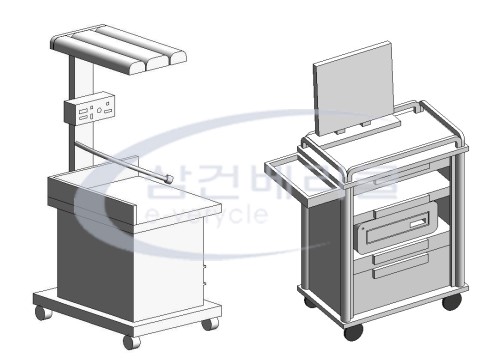 Cocktails on a cruise are enticing. It just suits the tropical vibe, right? It sure does not suit a tropical waistline though. Limit your syrupy cocktails. They wreak havoc on your skin, your liver, your digestion, and hydration. All of which amounts to a wicked hangover and lazy sun lounge attitude. It's truly a waste of your cruise day. I limited my alcohol to one drink in the afternoon and a couple of wines over dinner. Traveling with the kids meant I wasn't going to be out partying. We spent the evenings enjoying the nightly entertainment shows with them. No need to drink. Keep yourself busy on the cruise. From comedy to Cuban dancing shows, there is so much for you to every night that can give you a buzz without the health attack. You can purchase drink packages for the cruise. 59 a day for 15 drinks total. If you buy it, everyone in your cabin has to as well. Do you really need 15 drinks a day? This is a huge temptation you don't need. Carefully consider your choice.
I know if I brought the drinks package, I'd be making use of it. It's probably best to just refrain, even if it means you spend a little more. A smart idea (and another great reason to visit the restaurant each night) is to order a bottle of wine and have 1-2 glasses of it with dinner each night. The wait staff will keep your bottle of wine for you for the next evening, if you don't drink it all in one night – it's a fabulous way to save money on your alcohol as well. If only all restaurants did this. One thing I highly recommend, and is something I have only just started doing, is to take a liver supplement. Your liver is the work horse processing and cleaning the toxins coming into your body, alcohol being the liver's biggest enemy. The liver is also very good at healing itself and regenerating – if you give it a chance to. I take this liver tonic two to three times a day.
When I'm drinking I have one serve before I drink and one before I go to bed. It's helped hugely with how I feel the next day. Cozumel was our last destination, and we decided to spend the day on the beach, and to be honest, I was really bored. The beach wasn't brilliant, and I could have been anywhere. It made me realize I no longer travel for beach lifestyle. Being Australian and growing up on the beach, beaches are so normal for me, and it's hard to beat an Australian beach. My favorite day was in Jamaica. We spent the morning zip lining through the rainforest interacting with the coolest Jamaicans – seriously how could you not love this culture? In the afternoon, we climbed a waterfall which was one of the craziest, yet most fun things I've ever done. It was an adventurous day which kept my body moving and away from over indulging on local food and alcohol. On Grand Cayman, we hired a car to visit different local snorkeling spots.