If you want to lead a fit and healthy lifestyle, regular exercise is essential. Unfortunately, exercising regularly can leave you with very little time to spend with your family. So why not combine the 2? In this article I help you do exactly that with 4 excellent family exercise ideas you can try this winter. When winter rolls around most towns usually get a temporary outdoor ice rink. So why not take the whole family down for an afternoon of fun? Moderate ice skating burns a notable 355 calories per hour whilst intense ice skating burns 600 calories per hour. If you ice skate for 2 or 3 hours you can easily smash 1,000 calories and have a great time while doing it. Sledding is a simple family exercise that requires just a sled, a hill and some snow. Sledding down the hill is good fun whilst dragging the sled back up the hill gives you a bit of a workout.
Just 1 hour of sledding burns an impressive 476 calories per hour. You might think you are too old for snowball fights but I urge you to have a go and see exactly how much fun you are missing out on. Starting a snowball fight is easy. All you need is snow and some open space such as your garden, your street or the local park. Once you get into it, snowball fighting really won't feel like exercise but you will still be burning a reasonable 319 calories per hour. Snow tubing is very similar to snowboarding and sledding. The major difference is that you go down the hill in a rubber ring instead of a board or sled. Snow tubing is a lot easier for beginners to pick up than snowboarding plus it is a cheaper option. This makes it a particularly good family exercise as everyone should pick it up relatively quickly and it won't cost you an arm and a leg. In terms of calories burned it is just as effective as snowboarding with 1 hour of snow tubing burning through 429 calories. As you can see the Christmas weather brings with it plenty of fun family exercise opportunities. So next Saturday or Sunday why not pick 1 or more of the activities on this list and take the whole family on a fun filled day out? Not only will you spend valuable time with your family but you will also be able to maintain your regular exercise routine. Tom Parker owns Free Fitness Tips – an excellent source of diet tips and exercise tips. You can get even more family fitness ideas and get some fantastic Christmas fitness tips by visiting his website.
It's hard to know just how many teens may have a binge eating problem. Both guys and girls can have binge eating disorder. But because people often feel guilty or embarrassed about out-of-control eating, many don't talk about it or seek help. People can also be overweight without having a binge eating problem. It may be hard for many people with binge eating problems to reach out for help because of how society thinks about overeating and being overweight. Many people don't get treatment for binge eating until they're adults trying to lose weight. But getting professional help as a teen can really help people develop great stress management techniques and lower the risk of long-term health problems. People with eating disorders need professional help because problems like binge eating can be caused by brain chemistry and other things that seem beyond someone's control. Doctors, counselors, and nutrition experts often work together to help those with eating disorders manage their eating, weight, and feelings. Part of dealing with a binge eating disorder is learning how to have a healthy relationship with food.
Menstrual problems
What can I do to prevent gaining weight
0 limit sugar-sweetened drinks
Check your child's blood pressure, vision, and hearing using standard testing equipment
1 cup oats, dry
Get up and move around your office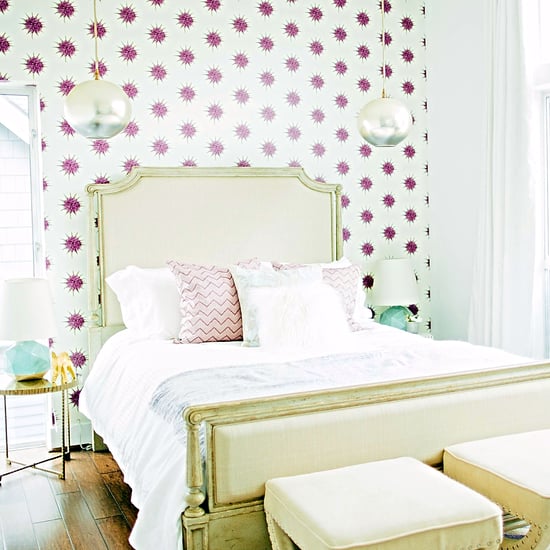 Nutrition specialists or dietitians can help teens and their families learn about healthy eating, nutritional needs, portion sizes, metabolism, and exercise. They also can help design an eating plan that's specially designed for someone's needs and help the person stick with it and make progress. Psychologists and other therapists can help teens and families learn healthy ways of coping with emotions, thoughts, stress, and other things that might contribute to someone's eating problem. Depending on what's behind someone's binge eating, doctors may prescribe medications along with therapy and nutrition advice. People with binge eating disorder may find it helpful to surround themselves with supportive family members and friends. It's best to avoid people who make negative comments about eating or weight because they can add to someone's feelings of self-criticism, making matters worse. Sometimes other family members or friends are not ready to deal with their own eating problems. They may worry about a teen who is eating healthier or exercising more. It is important for someone with binge eating disorder to feel supported in their decision to live a healthier lifestyle. Another thing that can help build self-confidence and take a person's mind off eating is trying a new extracurricular activity or hobby. Finding a way to express feelings, such as through music, art, dance, or writing, also can help a person develop new, healthier habits and stress management techniques. It can take a while to get back on a healthier track with eating but it's worth the investment in your long-term physical and emotional health. Just like getting better in any other skill, sometimes you need the support of a therapist, coach, trainer, and family or friends to get you where you need to be.
Many kids in the United States aren't covered by health insurance, or are covered by plans with high deductibles and limited benefits. If your kids are among them because you can't afford adequate coverage or your employer-sponsored plan doesn't cover everything, don't despair. Programs are available that provide affordable — even free — medical care and are designed to meet or supplement a person's medical insurance needs. Your kids could be eligible for coverage right now and you might not know it. Here are some options that may be available to your family. Two public programs work together in every state to provide health coverage for children in low- and middle-income families: Medicaid and Children's Health Insurance Program (CHIP). Medicaid is run by states with a mix of state and federal funding. It offers health coverage for those with limited incomes, including children and parents, pregnant women, those with disabilities, and seniors. And kids might be eligible for coverage if they're U.S.
CHIP is a program funded by the federal government that each state administers. It provides health coverage for American kids under age 19 in working families who qualify based on their parents' income. CHIP is often helpful for families with incomes too high for Medicaid, but who are still having a hard time affording health insurance. Each state has different CHIP rules. Some CHIP programs, for example, cover pregnant women as well as parents and related caregivers (such as grandparents raising their grandchildren). Each state has its own name for its CHIP and children's Medicaid programs, too (for instance, the CHIP program in Delaware is called Delaware Healthy Children Program; in Connecticut, it's called the Husky Plan). There, you can apply for CHIP or Medicaid online. A child's eligibility for these government programs is based on household income. Once your child is enrolled, you'll receive a list of medical providers near you who accept CHIP/Medicaid patients.